About Me

---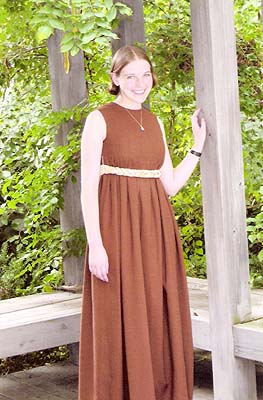 A picture of myself wearing one of my mother's old dresses (September 2005)





Welcome!! The reason I designed both of my web sites was so I could educate others about two areas of research I have been interested in for quite some time -- the roles of female nurses during the Civil War and the history of the women's dress reform movement in nineteenth century America. I included this page about me, so you could get a taste for who I am and why I have been researching these topics.

To be honest, I haven't always been that interested in American History. I received my Bachelor's Degree (summa cum laude) in Cultural Anthropology and English Composition, near my hometown outside of Chicago. During my undergraduate studies I completed two internships at the Field Museum of Natural History in Chicago. It was not until the summer before I started my Master's Degree that I actually had my first experience with American History. That summer I worked at the Downers Grove Park District Museum in Illinois, primarily inventorying their archival collection. After reading dozens of letters written throughout the nineteenth century, I was hooked on history! During that summer I also began researching my own family history more seriously (as of now, I've traced part of my Mother's side back to 1512 in England)!

I completed my Master's Degree in American History with a specialization in Public History and also Museum Studies in December of 2002. After that, I moved to Gettysburg, Pennsylvania and worked as the Managing Editor of a small newsletter. However, I recently moved back to the Chicago area to pursue my career in the museum profession, and I currently work as a Collections/Curatorial Assistant at the Frank Lloyd Wright Preservation Trust.

I also got involved in Civil War reenacting about six years ago. I usually portray the nurse, Amanda Farnham. She is probably one of my favorite Civil War nurses, due to the work she accomplished and her unique style of dress. However, I still love wearing a conventional day dress every once in a while as well!

If you have any questions about myself or any information presented on my web sites, feel free to email me! I hope you enjoy my sites!
















---
Links To Other Web Sites

The Public History Resource Center
The American Association for State and Local History - I am a member of this organization
The American Association of Museums - I am a member of this too!
Glen Ellyn, Illinois Historical Society - My Hometown!
12th New York Volunteer Infantry - The regiment my "Grandpa James" belonged to from 1862-1864
The Fifth New York Veteran Infantry, Duryee's Zouaves - My "Grandpa James" was transfered to this regiment in 1864
Berlin, Wisconsin Local History - My Father's family was from this town

Support Parkinson's Disease research, so we can find a cure!!!
---
Back to my web sites: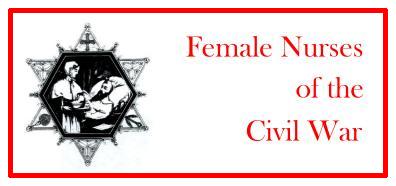 ---

This wallpaper was provided by:


---

Copyright 2002 by Britta Arendt