Today's "Bloomer Girls"

---

After months and months of extensive research on the subject of nineteenth century women's dress reform, I desired to have my own rational dress made. The style of clothing and its history completely fascinated me, and I thought, "what better way to teach others about dress reform than show them the actual garment?" Not only was I able to wear my rational dress for speaking engagements, but I also found it appropriate to wear to some Civil War reenactments.
The purpose of this page is to provide helpful hints to other women interested in wearing a rational dress for specific occasions and becoming the "Bloomer Girls" of today. As the photographs below indicate, I am not the only one out there fascinated by nineteenth century dress reform!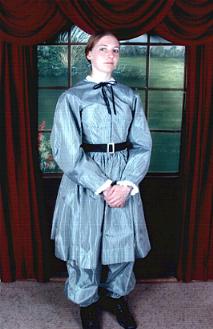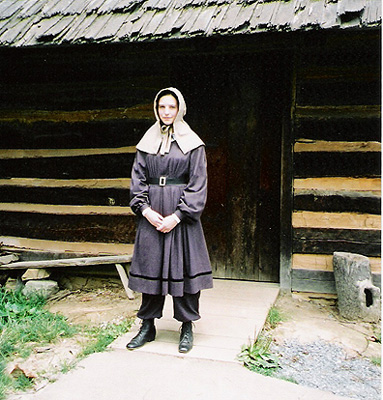 The Webmaster, Britta Arendt, wearing two of her rational dresses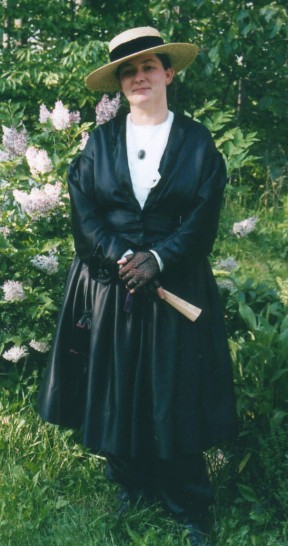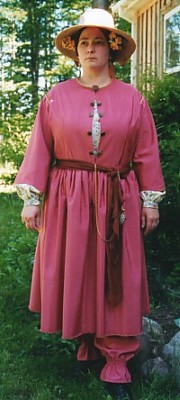 Jody Luce of Peterboro, New York, modeling some of the rational dresses she made
Stacey wearing her cotton calico rational dress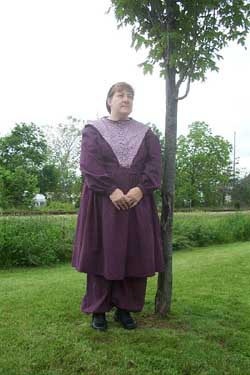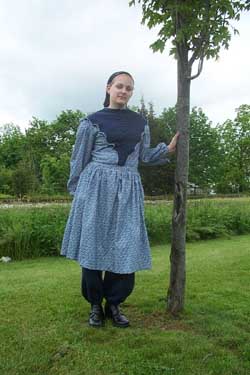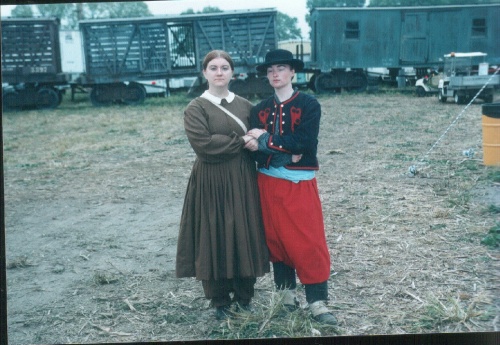 Beth Atkins as vivandiere, Eliza Wilson, standing with her friend, Oscar
---
Links

Construction of the "Bloomer Costume"
Accessories and Getting Dressed

---
If you are a "Bloomer Girl" too, send me your picture!
Email me at Bloomerite@hotmail.com!!
---
Back to

---

Copyright 2002 by Britta Arendt